Effective SEO Strategies for Your Business
January 9, 2019

SEO(Search Engine Optimization) is all about optimizing and making your website effective with rich content to ensure that every single page targets its own set of unique keywords to get searched by the people. SEO marketing strategies are a part of the big picture in online marketing which will work and help in optimizing web pages for getting you a better search engine ranking. Lots of businessmen, companies, and brands know that they all need SEO to digitize their websites and get all the benefits related to searchability and visibility to take their brand to a high level. 2019 is definitely going to be a great year for SEO and digital marketing team. Learn the most useful SEO strategies for business.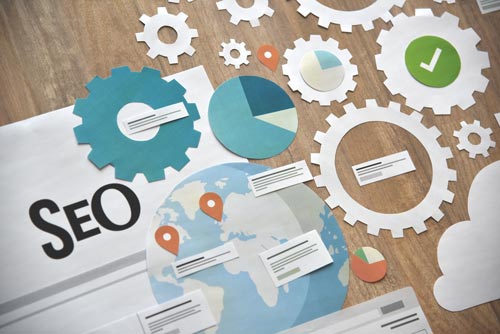 Best and Efficient SEO Strategies for your Business
Today we are going to discuss the most valuable and some must-practice On-page strategies that help in improving the search engine rankings:-
Technical SEO
The Technical SEO team can seem a little frightening but in reality, they are really very useful for your website. SEO is the process to achieve a particular optimization related to your website for Search engines. With technical SEO, you can help search engines access, interpret, crawl, and indicate your website.
Make sure your content is rich and unique so that your website seems more accessible and come easily in the search engines without any obstacle. The Technical SEO provides the best manageable marketing surroundings to your links and contents so you can dazzle in the search engine results without any problem.
Modify Titles and Headings to Get Maximum Productivity
Make sure your websites are targeting and getting the appropriate keywords. The title and the tag have the most valuable thing in search engine optimization, so don't forget to add your keyword. Use the most powerful keywords in the beginning.
You have to give the perfect headline because it should be the first thing on a page which will come in search of Google optimization.
Do the same thing for the meta descriptions. Convince the people to go through your link. You can also target multiple keywords through the one page.
Focus on Useful Content
Content is considered as the king in SEO strategies. Content is not only related to the blog but the video, infographics, articles, live chat, webinars, guides, lists, and many more. Content should be provided everywhere on your sites across the social media you hang out.
A well-optimized keyword or content doesn't need to write or use again and again. SEO strategy and valuable content is a perfect combination and ascendance way to develop the business to the mass audience.
Make sure that all of the content is the most effective one, and if you are going for content marketing, ensure that it is going to be fitted for your marketing strategies.
On-Page SEO Optimization
It is the process of making your website search engine friendly. When Google finds a more useful and informational date from your site, there are great chances of making your rank higher in its lead. The first step you should take related to On-Page SEO Optimization is fixing and working on possible problems making the best and most effective use of your website for search engines. This process is not so hard to get it on track. Make sure that you focus on avoiding the mistakes and fix certain problems related to the way it should be.
ALT text for images
It is an old saying, 'an image is worth of thousand words' and it's definitely true. Using texts with images is the most important way to improve your website to come first than anything else. You have to ensure that the ALT text has a worthwhile value that will represent a sign of information that indicates to search engines about the written content of the image. Images have always given life to the content. When you use the images with care, the readers will better understand your blog, article, and any content.
Understand Your Audience
Frame your content structure, optimize it, create an idea to resonate your most valuable customers. You have to collect some data related to the needs of your targeted audience. Through social media, you can also read your audience's mind. You can even identify your customer's problems, needs, and interests. An online survey is the easiest way to do this research. You will be able to see your target audience characteristics, trends, and commonalities conducting such kind of researches. You can also approach the marketers about your existing customer's need, desire, trends, and their usage. The more you know about your audience, the greater success you will get using your digital marketing team.
Also, refer to similar topics like how to choose the best Marcom, reasons to hire digital marketing company. And get more information about SEO strategies.