Progressive Web Apps: Best of Both Worlds
January 9, 2019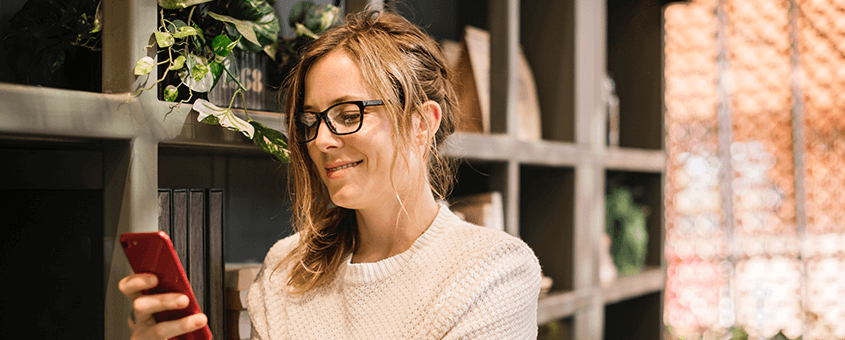 Lately, there has been an inexorable increase in mobile web usage, and a burgeoning number of mobile customers have undoubtedly elevated online marketing to the next level. This incredible rise is here to stay and has a significant role to play in ensuring long-term marketing success. Mobile customers can be diligently targeted through a responsive website, a native app, or progressive web apps.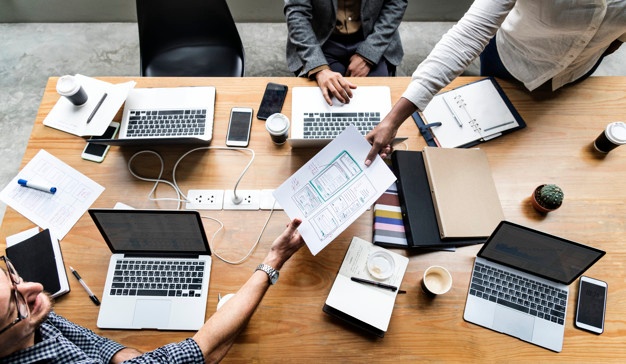 Responsive websites are easy to build, but doesn't guarantee impressive user experience or page load time. Despite delivering the finest user experience, native apps are not a one-size-fits-all solution, thanks to device limitations, mandatory downloads, and other barriers.  A PWA nestles between the two and mitigates their disadvantages. Progressive web apps, the next big thing on the mobile web, are power-packed with the best of web and native app features, without any downsides to fret about.
Regarded as the future of web development, progressive web apps are user-friendly, engaging, connectivity-independent, re-engageable, responsive, and highly secure. At its core, a PWA is a low-cost, standalone product, built using web technologies and runs self-contained on compatible web browsers, with no mandatory installations. Cutting-edge features such as Cache, Full Screen, Background Sync, Offline Working, and Push API help install web apps to the home screen, get push notifications, or even work offline.
Unlike native apps, progressive web apps leverage the benefits web ecosystem, plugins, non-necessity of API backward compatibility, as well as ease of deploying and maintenance. It eliminates the tedious steps of finding, downloading, and installing apps. Instead, a user can start using a PWA app instantly, on a compatible browser. Chrome and Mozilla are the most recommended browsers to test PWAs.
Why PWA?
Native apps are mostly fast and efficient, but they are no more the be-all-and-end-all of mobile.  PWA offers unmatched navigation and user experience across multiple web browser platforms, without the downsides of a native app. A PWA cannot be regarded as a distinct technology. Instead, it's an innovative experience that combines with the best of web and apps and encompasses specific patterns, features, and APIs.
A user can progressively be built a relationship with the app over time, enhancing its power and ability. A PWA has an impressive load time even on flaky networks, sends time-bound and relevant push notifications, prompts to save it on the home screen without installation, and offers unmatched protection against malicious activities.
Efficient and Economical
A PWA is more efficient and economical than a native app. Its device agnostic works on-demand to ensure seamless accessibility never takes up sizable amounts of storage space and data and loads 15 times faster than native apps along with mitigating connectivity hiccups.
When compared to making a conscious decision to downloading and maintaining a native app, A PWA usage is limited to minimal and simple steps, consumes dismal data, and involves no lengthy downloads or pesky installations. PWAs are easier to build and update; in other words, they are more economical when compared to native apps.  Automated pre-caching can update PWAs and help users get the most recent content whenever they open the apps.
Being indexed as mobile sites help PWAs leverage SEO advantages. They can rank better in search engine algorithms, given the meteoric rise in mobile internet usage, this offers huge advantages when compared to native apps. PWAs thus create win-win situations for both users and developers.
Tech bigwigs including Google, Apple, and Microsoft are driving the transition to PWAs and leveraging their benefits and flexibility to stay ahead of the curve. PWA increased Pinterest's in user-generated ad revenue by 44%, while the time spent on the site increased by a substantial 40%. Uber, Twitter, Starbucks, and Instagram too have increased user engagement with distinctive and user-friendly PWAs.
Also, refer interesting topics like effective SEO strategy. And give your valuable comments and shares.