A Social Media Marketing Strategy
January 31, 2019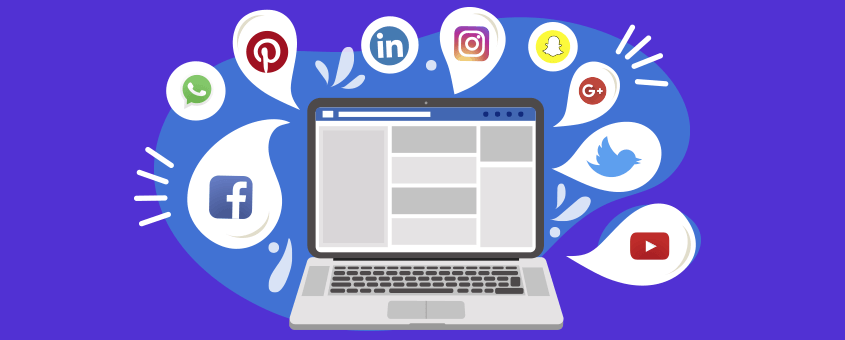 With the advent of social media, companies are using the potential various social media platform to grow their customer base. Read this article to know more about how companies can utilize the digital medium from growth. Learn the latest social media marketing ideas.
Nowadays, a social media marketing strategy is not rocket science. It has become a popular strategy for attracting your targeted customer on a very large scale. Look around yourself and you will find lots of small and huge merchandisers, businessman and many more brands using social platforms successfully to boost their social media marketing strategy. No doubt it's definitely a great marketing tool and it's giving the best results day by day.
The more you plan your strategy, the more effective the execution you will get. Keep the plan short, concise but powerful. Avoid lengthy and broad plan that it's unreachable or impossible to assess. First, focus on your strategy, then plan or execute.
Here Are Some Tips for Social Media Marketing;
Work on Your Strategies
Well, it is not easy to get the best social media strategy. But if your strategy is actionable then you can execute your plans so easily. To get your audience attention is the only key to get success on social media. You should research their needs and demands to get their attention towards you. You have to follow them where they hang out most of the time to make them understand your schemes and plans effortlessly. Focus on some creative content to connect with existing and new customers to make them happy and avoid simply adding to the noise.
Social Media Influences Purchase Decisions
The first era was focused on building the audience and engaging them with the content but the new era is focusing more on commerce and personalization. You have to encourage your targeted audience to join the content or page about your products on social media. Promote your particular brands and products with the specific hashtag throughout your own posts. Offer and Discounts ads on social media can also be very helpful and worthwhile in driving the sales activity. Engage your customer in your content and convince them to follow and share your page as well. Research some useful keywords and include those keywords into your photo captions, headlines, comments, and even your profiles.
Customers are Active on Social Media
People read blogs or emails hardly; they are more connected to Facebook or Instagram. To connect with your customer you need a strategy. Running a contest on the social media platform is a smart move to get engaged with your audience. You can promote it in an advertising campaign, on your homepage or whichever suitable platform. It increases brand awareness among people, you will get more or new followers, and sometimes it increases the sales too.
Identify Influencers in Social Media
You already know and is much familiar with social media influencers. But lots of marketers and brands don't choose and go with the "influencer" and that's the main mistake they do. There are many influencers out there who demand a certain amount of payable to a company to grow it's followers overnight. So, if you are in need of followers, you need to have an influencer to grow your marketing strategy as they are popular these days on social media.
Also, refer similar topics like print or digital medium for your business. Learn more about the digital marketing world.