How to Build a Strong Online Reputation?
November 15, 2023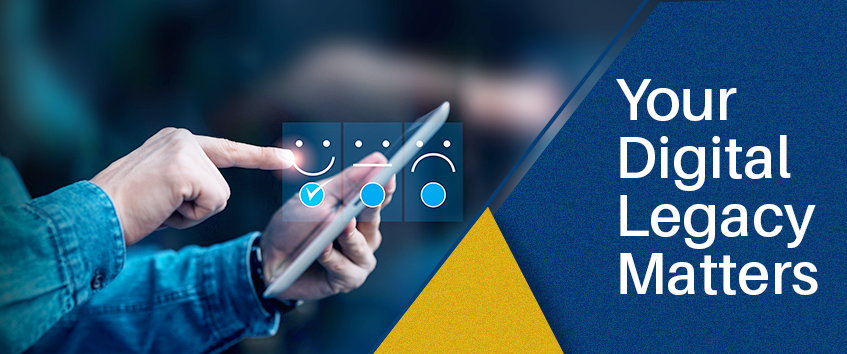 Your online reputation is just as significant as your offline reputation in the modern digital age. Due to the widespread use of social media and online evaluations, it is imperative that both individuals and businesses actively maintain and cultivate a favorable online profile. Let's explore some proven strategies and tactics to help you cultivate a strong and favorable online reputation.
How do we define Online Reputation?
An online reputation is the overall perception of you that others form based on your online presence. It includes everything from our social media posts to our online reviews to our website content.
Our online reputation is important because it can influence our job prospects, sales, and personal life. Potential employers, customers, and even landlords may research us online before deciding whether or not to associate with us. A strong online reputation can help us to make a positive impression.
Here are some simple tips for building a strong online reputation:
Be authentic. People can spot a fake from a mile away, so it's important to be genuine in all of our online interactions. Share our true self, our passions, and our values.
Be helpful and informative. Offer our knowledge and expertise to others. Write blog posts, create videos, or answer questions on social media. When we provide value to others, we build trust and credibility.
Be consistent. Post regularly on our social media accounts, publish new blog posts on a regular basis, and engage with our audience. Consistency shows that we are committed to our online presence and that we have something valuable to offer.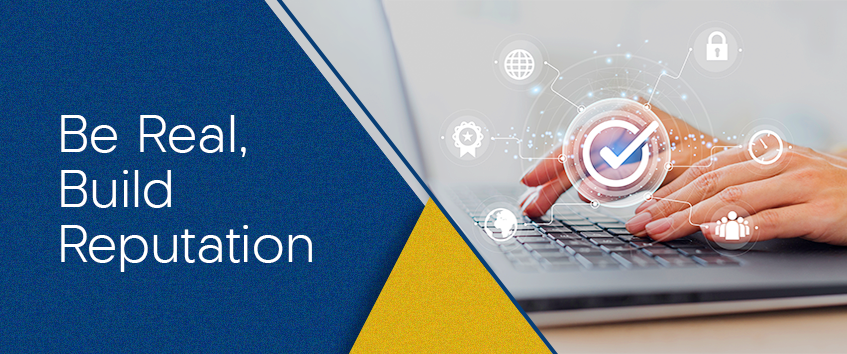 Monitor your reputation. Google ourself regularly to see what comes up. This will help us to identify any negative content and take steps to address it. We can also use tools like Google Alerts to be notified when someone mentions us online.
Respond to feedback promptly and professionally. If you receive negative feedback, don't get defensive. Instead, apologize for any inconvenience and take steps to resolve the issue. Responding promptly and professionally to negative feedback shows that we value our customers and that we are committed to providing a good experience.
Building a strong online reputation takes time and effort, but it's worth it. A good online reputation can help us to achieve our personal and professional goals.
How to Build a Strong Online Reputation?
Here are 10 strong ways to build a strong Brand Reputation
Understanding the Importance of Online Reputation
Conducting a Reputation Audit
Establishing  Online Identity
Managing Online Reviews and Ratings
Building Trust Through Authenticity
Monitoring Our Online Reputation
Cultivating Positive Relationships Online
Staying Up-to-Date with Digital Trends
Case Studies, Successful Online Reputation Management
Why ORM is Important for Brands?
The key focus of online reputation management, or ORM, is to create a positive perception of a brand or business. All collateral—articles, social posts, comments, reviews, press releases, links, and blogs—are closely monitored to ensure there is a positive public perception.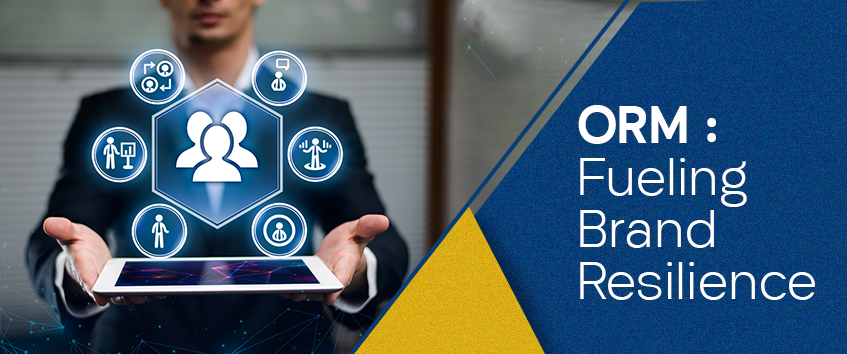 ORM is important as it provides brands with the following benefits:
Monitoring the Brand Presence Online
With the rise of social media and online reviews, it is more important than ever for brands to be aware of what's being said about them in the digital space. Online reputation management allows brands to monitor our digital presence and brand mentions in online reviews, blog posts, and news articles. We should also respond to any negative reviews or comments.
Protecting the Brand Image
Misleading information can destroy a brand image in the blink of an eye, which often takes years to build. By adopting ORM, brands can address negative feedback on social media platforms directly. Brands can also review sites to mitigate potential damage to their reputation.
Building Trust and Credibility
Positive reviews and comments can help build trust and credibility among potential consumers. By maintaining a healthy online reputation, digital marketers ensure that social media and search engines are largely dominated by brand-empowering content. This helps portray a positive image that can help build consumer trust.
87% of consumers trust online reviews as much as personal recommendations. This highlights the importance of maintaining a positive online presence as consumers increasingly rely on online reviews to make purchase decisions.
Improving Customer Service
Online reputation management can help brands identify and address key customer concerns as well as improve service or product quality for a better customer experience and higher retention rates.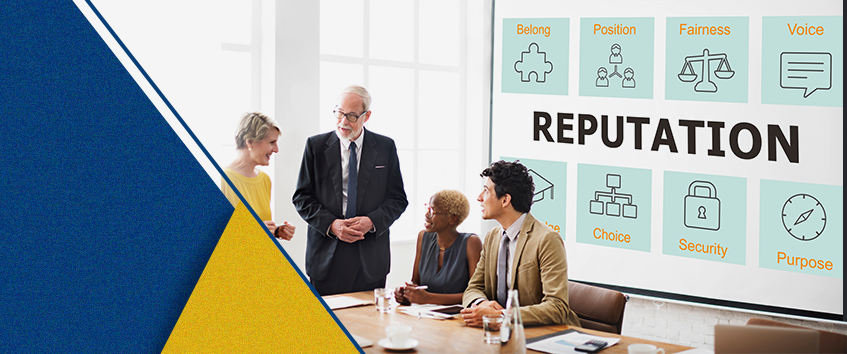 Identifying New Opportunities
By monitoring online conversations, brands can understand customer expectations and requirements more accurately and introduce new products and services into the marketplace.
Maintaining Competitive Edge
With so many brands competing for attention online, it's important for businesses to maintain a healthy online reputation to stand out. Brands can gain an edge over the competition with a smartly managed and well-designed ORM strategy. It should focus on online review management, social media marketing, SEO, and good-quality customer service, so brands can gain that edge over the competition.
Why do Some Brands Struggle to Maintain a Healthy Online Reputation?
According to a global survey conducted by AdAge, 71% of marketing executives are concerned about managing their brand's reputation in today's digital advertising landscape. To help address their looming concerns, let's first understand the key reasons why their brands may be struggling to maintain a positive reputation online:
Lack of Understanding of Social Media and Online Platforms
Many marketing executives are unable to adopt impactful ORM strategies for their brands. This is because they do not possess end-to-end knowledge of how social media and online platforms work.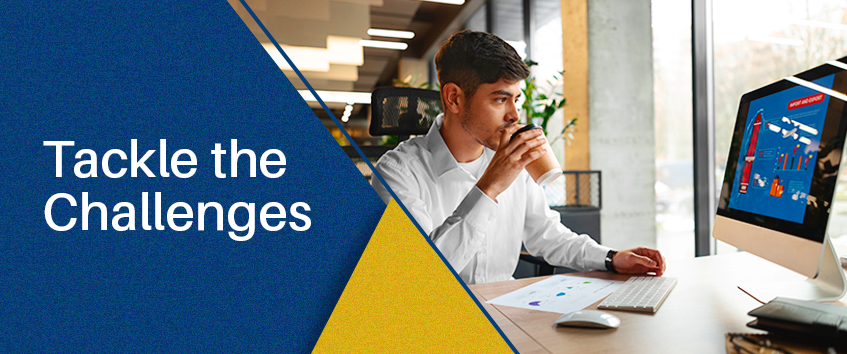 Limited Resources
Many brands do not have sufficient resources to devote to monitoring and managing their online reputation. It can lead to the spread of negative reviews and comments going unchecked.
Not Staying Updated with Industry Trends and Customer Preferences
Brands and marketing professionals who do not stay up-to-date with industry trends and customer preferences may come across as outdated. This can negatively impact brand engagement and affect brand reputation.
Let's Conclude:-
Whether you realize it or not, conversations about your brand are ongoing. One of the greatest ways to keep on top of this and make sure that everything being said appropriately represents the brand that you want to develop and uphold for your business is through online reputation management.
A well-thought-out ORM programme can have a big impact on both bringing in new business and keeping hold of your current business level. Never delay in starting to implement your company's online reputation management plan. Find out what your company is already doing right or wrong, and enlist the help of a great digital marketing agency to give you an accurate online presence. Monolith IMC is always ready for that.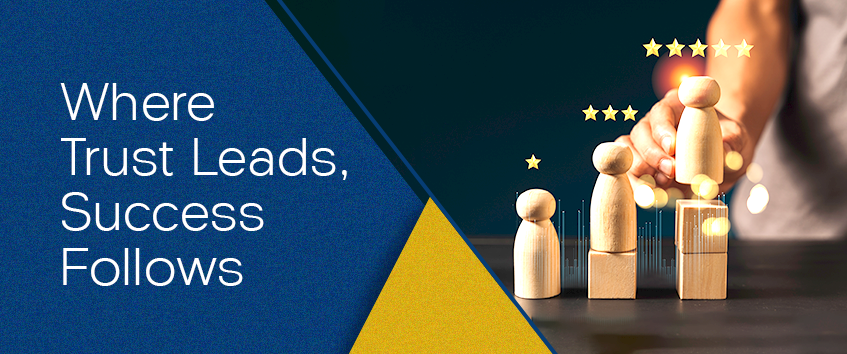 Make a solid first impression and nurture your brand credibility