Digital Marketing Trends We'll Likely See in 2023
January 19, 2023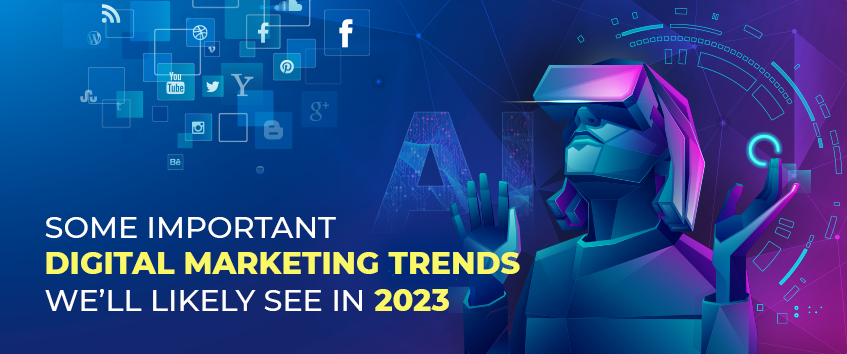 As 2023 is moving fast, it's time to turn our attention to this new year. No one can say with 100% certainty what the future of marketing will hold. But we can be sure that the future of marketing and business will be more diverse, inclusive and connected to the needs of customers.
If you've used the internet within the past decade, you've likely come across interactive content without even realising it. Gone are the days of static posts and passive consumption—today's audience wants content that demands attention. Marketers are developing dynamic, two-way experiences that encourage active engagement from their target audience with content such as:
Quizzes
Interactive videos
Games
Calculators
Contests
Interactive maps
Here are a few key digital marketing trends
1. Artificial Intelligence and Analytics
Artificial Intelligence (AI) is the process of developing smart computer systems that can perform similar functions to the human brain. Companies can use AI to gauge their customers wants and needs. Along with that, it can be used to detect and monitor patterns in consumer buying behaviour and offer a solution for formulating marketing strategy.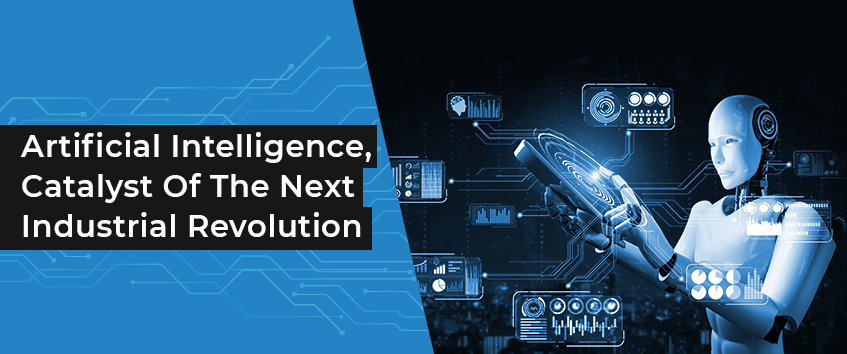 Also, AI applications such as machine learning, deep learning, and others can be used for various consumer and marketing-related activities – content creation, ad monitoring, product promotion, customer engagement, and more. So, as a digital marketing trend, AI is a boon for companies looking to up their advertising games.
2.Voice Search  and visual search
According to various studies on voice search, they found that 55% of teenagers use voice search every day. This massive adoption by the entire generation shows how popular voice search is going to get in the future.
There are a couple of reasons why Voice Search Firstly, the increasing adoption of smart speakers. 20% of the households have bought a smart speaker such as Amazon Alexa or Google Home. The adoption of devices that are fully voice search controlled is a big indicator of how people have started to get accustomed to this new behaviour.
Secondly, Google claims that they have achieved 95% accuracy with their Voice Search. With higher precision of search, the ease of use factor for voice search has jumped up. Now with better accuracy to match what you ask for, and the ease of using your voice to get results makes the process personalised and attractive.
3. Generation Z
Generation Z is the most diverse generation in the present community. Since they were born after the invention of the Internet and during the emergence of smartphones, they are often referred to as digital natives. According to one statistic, 98 percent of Generation Z members own a smartphone. The average amount of time Generation Z spends online or connected to a smart device per day is three hours, which is substantially more than prior generations.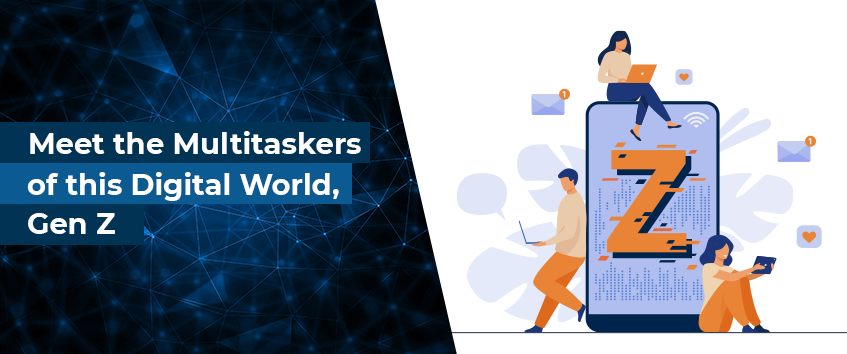 With more than one-third of the world's population identifying as members of Gen Z, it will shortly overtake Millennials (born between 1981 and 1996) as the generation with the largest global population.
Identity and digital are inextricably linked in Gen Z, fusing the physical and digital worlds like never before. They are far more likely than previous generations to believe in technology's positive impact on the world.
Main features of Generation Z:
Go Online Always- More than half of Gen Z find it difficult to go more than 4 hours without Internet access.
Faith in the Internet- In five years, half of Generation Z believes that the Internet will determine what they do on a daily basis.
Online Mates- 56% of Generation Z has only online friendships.
The Stable Z- Personal financial education and stability is much more notable among this generation Z
So let's be digitally Fun, Authentic and Attractive for Generation Z
4. Need of a proper MarTech Stack
Marketers use Marketing Technology (MarTech) stacks to improve marketing processes throughout the customer lifecycle. Marketing technologies are used to facilitate internal collaboration, evaluate marketing campaigns, and engage with customers more effectively.
What is the purpose of martech?
Most people would be surprised to know how martech can be useful in this digital age. Because almost every digital engagement requires a martech. Marketers use a martech strategy to conduct, manage, measure and improve their marketing activities.
Make sure you've determined your marketing goals and chosen your marketing strategies before considering developing a martech stack. Because the goal of the stack is to help improve your marketing initiatives, it's impossible to build a useful stack without first making these decisions.
After selecting a martech,
Determine your requirements, then compare them to your current stack.
> Understand what software is required
> Make sure you can afford it
>Use them appropriately
> Evaluate their usage level periodically
5. Metaverse
Metaverse is a virtual reality simulation that can be used for a variety of purposes, from entertainment and social networking to education and business. It is a 3D virtual world created and maintained by users that can be explored and interacted with just like the physical world.
It is a fictional iteration of the Internet as a universal and immersive virtual world focused on social connection.Technology such as augmented reality (AR), and virtual reality (VR) are all strongly tied to the concept of the metaverse.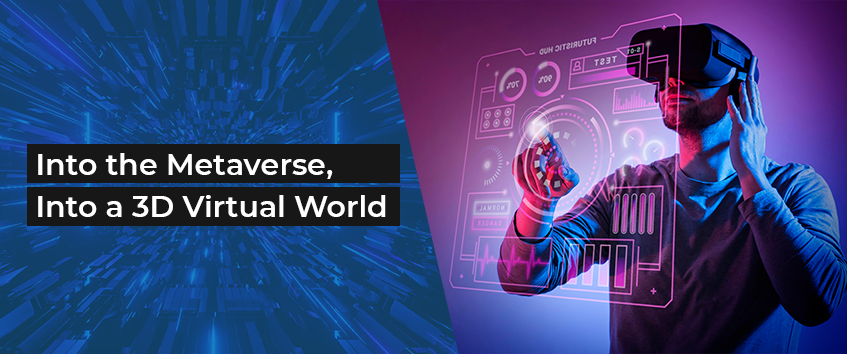 Virtual reality is a simulated 3D environment that enables users to interact with virtual surroundings in a way that approximates reality as perceived through our senses. This approximation of reality is now typically accessed through a VR headset that takes over a user's field of vision. Haptics, including gloves, vests, and even full-body tracking suits, enable a more lifelike virtual environment interaction.
6. Augmented reality
Compared to VR, augmented reality is less immersive. It uses some sort of lens to add digital overlays over the real world. Users can still engage with their physical surroundings. An early application of AR is the game Pokemon Go. Consumer augmented reality products include Google Glass and heads-up displays for automobile windscreens.
7. Influencer Marketing
At a fundamental level, influencer marketing is a type of social media marketing that uses endorsements and product mentions from influencers–individuals who have a dedicated social following and are viewed as experts within their niche. In addition to the trust they have built up with their following, social influencers are able to provide your brand's potential customers with social proof via their recommendations.
8.Blockchains
Blockchains are digital ledgers or databases that store and chain together encrypted blocks of digital asset data to form a chronological single source of truth.
Businesses run on information.The faster it is received, the more accurate it is. Blockchain is ideal for transferring that information because it provides immediate, shared, and completely transparent information stored in an immutable ledger accessible only to authorised network members. A blockchain network can track orders, payments, accounts, production and more. Because members share a single view of the truth, you can see every detail of a transaction, giving you greater confidence and new efficiencies and opportunities.
9. LinkedIn- B2B Digital Marketing Becoming more B2C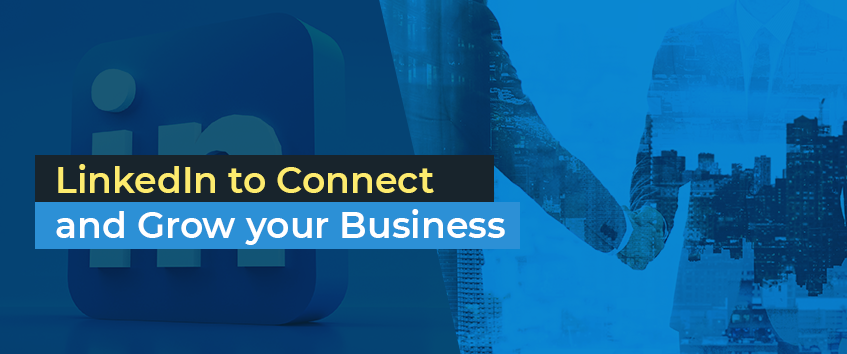 LinkedIn is a social media platform with a business and employment focus that operates through websites and mobile apps. It is the  most trusted network for building connections, enhancing your networking opportunities and finding the right career.
The Content Marketing Institute found that 83% of B2B marketers use social media as a content marketing strategy. B2B marketing targets the needs, interests, and challenges of individuals who are making purchases on behalf of, or for their organisation (rather than for themselves), thus making the organisation the customer. When it comes to generating B2B leads, LinkedIn is like a mystery. For those who don't want to increase their likes, followers, or comments on social media posts, LinkedIn makes sense, especially for b2b marketing campaigns where there is a lot of competition.
To achieve B2B marketing success on LinkedIn;-
Prioritise content marketing on the platform
Utilise an employee advocate
Use paid advertising to reach your target market.
 10. GA4
GA4 (Google Analytics 4) is a new kind of property with different reports than what you're used to seeing in Universal Analytics properties. In addition to analysing events from websites and apps, it collects event-based data.
Measurement in the future will be enriched with GA4:
For a better understanding of the customer journey, collects both website and app data

Uses event-based data instead of session-based

Includes privacy controls such as cookieless measurement, and behavioural and conversion modelling

Predictive capabilities offer guidance without complex models

Direct integrations to media platforms help drive actions on your website or app
11. Neuromarketing
In the world, neuromarketing is one of the fastest growing industries. By analysing brain wave activity, eye tracking, and skin responses, neuromarketing studies how the brain responds to advertisements and other brand-related messages.
The goal of neuromarketing is to predict consumer decision-making behaviour through the study of the brain. It is also possible to manipulate consumer behaviour through neuromarketing. The primary goal of neuro-marketers is to create products and campaigns that delight customers to the fullest extent possible by understanding the decision-making process of buyers.
12. Design changes
Your graphic design establishes your own unique tone, style, and identity among rivals. This helps to establish your identity and generates greater awareness than taglines, which makes customers and potential clients more familiar with your brand.
It's nothing new that ancient designs are making a comeback in the new digital age. 80s colours and design with fresh twists, unexpected changes make today's designs more elegant. One of the new trends is the design changes in the theme of digital lavender and Memphis. According to the colour experts at WGSN and the creators of the Coloro colour system, Digital Lavender will be the colour of the year in 2023.
Two sets of emotions—cheerfulness and calmness—are expressed and brought into harmony by the light shade of violet. Design professionals and consumers alike are drawn to Digital Lavender because it effectively conveys two starkly different emotions. In this way, the cheerful yet also calming, almost healing shade blends in with the currently popular earth tones and natural yellows, which have an effect that is both calming and bright, and friendly. Memphis design comes from the eighties. It uses pastel colours, geometric shapes, and bold, repetitive patterns.
13. Omni channel Marketing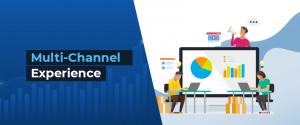 In order to create a consistent brand experience, omnichannel marketing involves integrating and working with the various channels that businesses use to communicate with customers. Physical (like stores) and digital channels are included in this (e.g. websites). An omnichannel marketing strategy aims to give customers a simple, seamless experience that provides a variety of opportunities for fulfilment. Customers may search for and buy products using an omnichannel strategy either online, in-store, or a combination of both, such as "buy online and pick up in-store." Today, businesses in a variety of sectors—including healthcare, retail, finance, technology, and others—are utilising omnichannel strategies.
The advantages of Omnichannel marketing includes :
Increasing Customer Loyalty,  Increasing Brand Recall, Witness a Rise in Revenue
14. AV product marketing
The Audio-Visual (AV) industry must provide consumers with complex and integrated experiences to engage them, and the demand for these experiences is only increasing. It's no surprise video content has become king of content since digital marketing is saturated with it. AV content dominates the digital landscape from video ads to video presentations and video interviews to tutorials.
Benefits of  AV Marketing:
> AV content helps convert visitors into customers
> AV content build trust
> Segment Your Users & Personalise
> Effectively uses social media
15. Gamification
If you've ever played Candy Crush or Wordle on your daily commute, you're officially a gamer. While social media platforms are tried and tested advertising platforms, gaming offers a stack of exciting new opportunities for brands and businesses in 2023.
81% of marketers agree this low-cost, high-impact content strategy is much more effective at grabbing potential buyers' attention than static content, but the benefits don't stop there. Interactive content is a great trend to try if your content marketing goals include: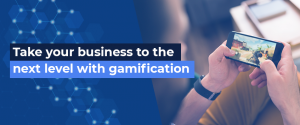 1.Enhanced audience engagement
2.Improved customer learning
3.More leads and conversions
4.Increased brand loyalty
16. Online Reviews
Online reviews can make or break your business's ability to attract new customers or clients. While any company can talk up its products or services, other consumers can provide real, unbiased reviews. Having many reviews from verified sources can make your business stand out from the competition and start building trust before they even click on your website.
17. Personalized Marketing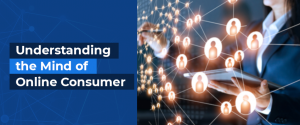 Digital marketing is the only form of marketing that is conversational, and personalization is just as important as each aspect of it. There are numerous advantages of personalised marketing, for both businesses and consumers. When strategies are implemented successfully, the following benefits come into play:-
Improved Customer Experience. Customers are more comfortable providing personal information to their favourite brands if they get something in return.
Drive Revenue. With the right automation technology, marketers can identify which channel customers engage with, then automatically follow up across channels as part of an omnichannel approach.
Increase Brand Loyalty. Businesses that dedicate time and resources to implement successful personalised marketing strategies will benefit from a competitive advantage in both brand loyalty and customer satisfaction.
Create Consistency Across Channels. Consumers are interacting with brands across a number of channels, including email, social, mobile, etc., sometimes all in a single day. For this reason, it's more important
18. Determining the Profile of audience
The biggest determinant of effective marketing, however, is your audience. Influencer marketing will continue to boom.
Technology today is evolving at a rapid pace, enabling faster change and progress, causing an acceleration of the rate of change.
Today's consumers value authenticity, transparency, privacy, and inclusivity now more than ever before.
Successful marketers know that strategy is more important than tactics
Target the right audience- Digital marketing helps to target the right audience through data collection and an awareness of what works for your market. Many marketing campaigns rely on knowledge of your audience and what they require to engage with your business.
19. Programmatic media buying
A programmatic media purchase is a way to buy ad space by using automated technology. Using data and algorithms, it serves your ads at the right time and to the right people. Ads in the advertising space are bought and sold using programmatic media purchases.
These are the major platforms of programmatic advertising;-
Demand-Side Platforms (DSPs): A type of software called a demand-side platform (DSP) enables an advertiser to purchase advertising through automation. Ex: Google Ad Manager
Supply-Side Platforms (SSPs): An advertising technology platform called a supply-side platform (SSP) is used to organize and control the supply and distribution of ad inventories. Publishers and owners of digital media use SSPs to sell advertising space. Ex: PubMatic
Data Management Platforms (DMP): All of a company's customer, audience, and marketing data is stored and analyzed in central hubs known as data management platforms. DMPs assist businesses in making the most of the enormous amounts of data they gather by analyzing data from various sources and presenting it in a comprehensible format. Ex: Adobe Audience Manager
20.Video Marketing
Using videos to advertise and educate people about your goods or services is known as video marketing. It enlightens your audience, increases engagement on your digital and social channels, and gives you a new way to connect with them.
Importance of videos in digital marketing:
Stay visible longer on social feeds
Get more exposure and engagement
Increase the understanding of your product
Stand out more
Provide a more personable way to engage with your audience
Rank higher in search
Short-Form Videos
Short-form videos give brands and content producers a new way to showcase their work, disseminate knowledge, and deliver messages. They can be strategically incorporated into marketing content to evoke viewers' feelings and humanise a brand. These videos help customers connect with your brand personally.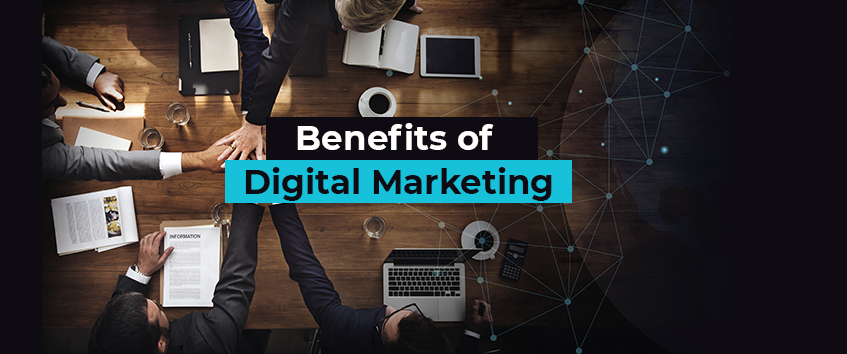 Asking yourself why is digital marketing important? Let's take a peek at some of the benefits for small business owners:
Lower cost
Global reach
Potential for viral content
Measurable results
Keep up with competition
Personalization
Obviously, digital marketing is a fantastic way to grow your business online, but what if you're not sure where to start? To get a better idea of who is doing what on the internet, let's check out some digital marketing facts for a better 2023…
Let's go through some statistics,
1. Email Marketing Statistics –Email marketing is a digital marketing strategy of sending emails from yourself or your business to leads and customers.
> 91% of email users have unsubscribed from a company email they previously opted-in to.
> More than half of us even check our email before doing anything else online.
> 49% of all emails are opened on mobile devices.
> 95% of companies using marketing automation are taking advantage of email marketing.
> The most opened emails related to hobbies, with an open rate of 27%.
2. Social Selling Statistics – The practice of using your social network via social media to discover and nurture relationships with prospects with the goal of converting leads to achieve sales goals is known as social selling.
There are 1.5 billion social media users across the globe.
> 78% of salespeople using social media perform better than their peers.
> 84% of executives use contacts and info from social networks as part of their purchase process.
> Nearly 70% of online consumers look at a product review prior to making a purchase
3.Mobile eCommerce Statistics– Mobile eCommerce refers to online research and purchasing using mobile devices such as smartphones, tablets, or laptops.
> By 2040, there will be 1.5 billion smartphone users worldwide.
> 65% of consumers look up price comparisons on mobile while in a physical store
> People spend over 3.5 hours per day on their mobile devices.
> 51% of shoppers have completed an online purchase with a smartphone.
4. SEO Statistics– To many, SEO is an art form that combines content creation, branding, and promotion to bring highly qualified visitors to your website naturally via a search engine. And these statistics show exactly why SEO is so important.
> 72% of online marketers describe content creation as their most effective SEO tactic
> Google receives over 77,000 searches per second.
> 50% of search queries are 4 words or more.
> 67% of clicks go to the first 5 results displayed in search engines.
5. Online Shopping Statistics– Do you know about all the latest online shopping statistics? Understanding the data behind online shopping will help you build a strategic plan for your eCommerce business.
> 1.66 billion people shop online each year.
> Men spend 68% more money online than women
> Reports say that as many as 500 million Indians will be shopping online by 2030.
> There are over 26 million eCommerce sites across the entire globe, with more and more being created every single day.
Get Ready for 2023
Now is the time to start planning your 2023 marketing strategy if you haven't already. We offer a wide range of digital solutions to help you grow your business. We are committed to providing you with the best possible service and meeting your individual needs, no matter how big or small they may be.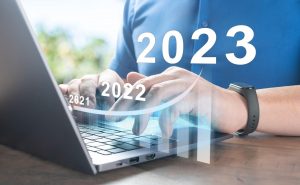 We believe in providing you with the very best results and taking care of your problems while leaving you with complete peace of mind.
Make sure you start the New Year with a clear plan of your goals and how you're going to achieve them…