Current Trends in Video Marketing
April 29, 2023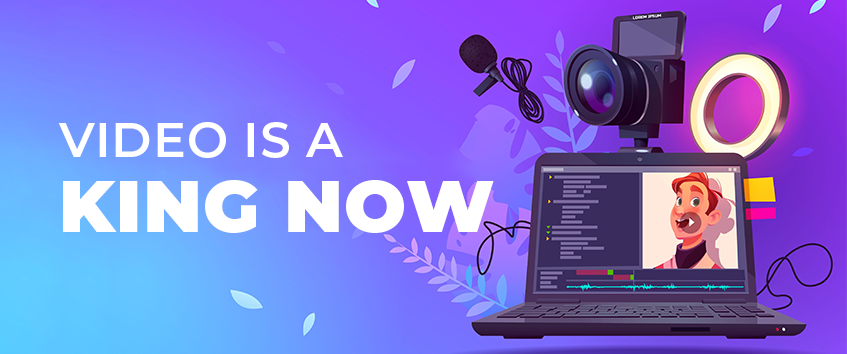 Video marketing has become an increasingly popular way for businesses to reach their target audience and increase brand awareness. As technology continues to advance, the trends in video marketing are constantly evolving. Now it is one of the most important aspects to consider for our content marketing strategy. Whether it's a 30-second ad, vlog or live footage, featured videos in our content are one of the most popular and effective ways to engage our audience.
Brands can use video across a variety of digital channels and formats, including their own website, social media marketing, programmatic advertising, and more.
Our blog is intended to mention the basics of video marketing and how it can benefit our brand.
How to Build a Video Marketing Strategy
The approach used by marketing teams to produce, curate, and use videos to advertise their goods or services to their target market is known as video marketing.
Marketers are using great videos more frequently as the technology to produce them becomes more accessible. But that's not the only reason that video is currently the most common method of communication. The emergence of smartphone technology was the first development that made watching videos simpler and more practical. The epidemic later increased online media consumption and thus the world witnessed a huge hike in video marketing strategies.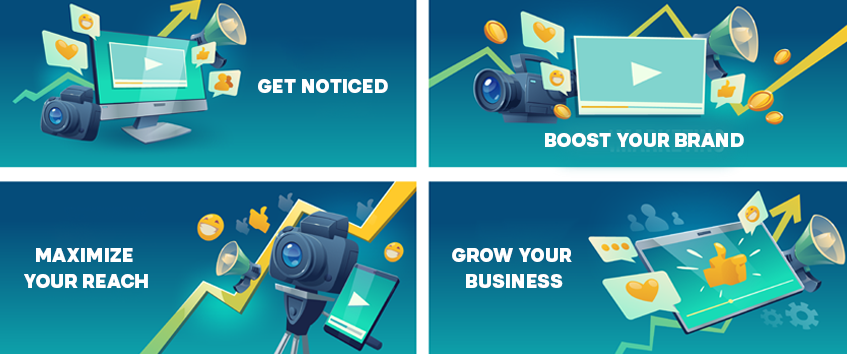 The goal of video marketing in various manners is to maintain audience engagement with the company in an approachable and understandable manner. Let's start by going through the essential components of a video marketing strategy.
1. Consider our video marketing goals first
Setting goals for our video is the first step in developing a strategy. We should make an awareness stage video if we want to draw in new clients for our brand. A consideration stage video is necessary if we want to keep our audience interested. Take a decision stage video if we need to nurture our prospects while we are almost finished with the transaction. We can also make an internal video to inspire our team or attract new hires, or a video to thank customers who have already made a purchase from us.
So, first choose which stage is the most crucial to concentrate on.
Awareness: The viewer becomes aware of their issue after being presented with a challenge or opportunity. Users should be drawn to these videos, which should also expose potential customers to our brand.
Consideration: The viewer is now thinking about how he or she will address the issue at hand. They are doing research, seeking advice, reading reviews of products, and looking for economical solutions.
Decision: We want to keep thinking about the problem even if the answer is almost there. Show our prospect evidence of customer satisfaction and make the case for why they should choose our product or service over the alternatives.
2. Choose the best platform to distribute our video
Commonly these are the platforms we have typically in online video marketing,
Website
Email
Blogs
Social media
Website- Owning a website is one of the best ways of promoting our small business and reaching more customers. When people land on our website, we need to present them with the information in an engaging and concise way.
Embedding videos on our website is a great way to communicate in a simple and effective way.Today, the majority of websites also include videos in their web banners as well.
Emails- Email marketing is one of the most cost-effective marketing tools for small businesses. This is because email marketing is easy to manage, gives us full control, and allows us to establish direct contact with our customers.
Furthermore, video email marketing has been increasing in popularity as an effective way to engage potential customers and drive clicks.
We should find some best practices for using videos in emails to make them a favorite for the target audience. These are some tips for making email video marketing successful:-
Embed a thumbnail in our email.
Make it attractive & content specific.
Make it short (not more than 1 minute).
 Arrange proper icons to skip and share in our videos to encourage people to take a step.
Include small lead forms.
Blog- Our blog is another venue that we may utilize to publish videos to market our company or product. Similar to how videos work on websites, videos on blogs keep readers interested and provide an option for those who don't want to read your complete blog post.
Find the best methods for including videos in blogs. Here are some useful hints to promote videos on our blog.
Verify that we include the right keywords to effectively describe our videos.
Always make it short.
Instead of directly uploading video files, embed videos from hosting sites like YouTube.
In order to promote our video, share our blogs with influential companies.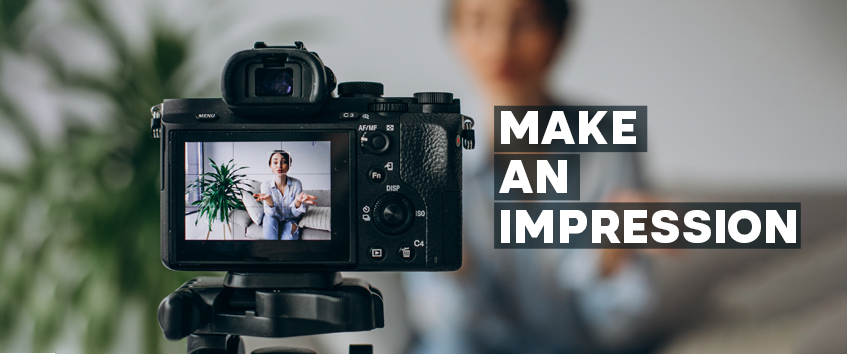 Social Media- Social networks are exceptionally well-liked platforms for the sharing of videos. And while YouTube might be the first social media platform that comes to everyone's mind when we think of videos, other platforms like Facebook, LinkedIn, Instagram, Twitter, and Pinterest can also work well for promoting our company's videos.
Choose our target market- The truth is that our video approach will be more successful the more we can understand our customers and their wants. Gaining a thorough grasp of our audience is essential to knowing not just how to communicate with them through video, what language to use, and other important details, but also what kinds of content they are most likely to be interested in. So research on our target market is a primary step in any effective marketing effort. What kind of content appeals to them most, and which channels are they most likely to be watching? Making excellent video content and paying for it to play on websites that your audience doesn't visit is of little use.
The age, gender, interests, routines, and other characteristics of our target audience are all factors that affect their online viewing engagement habits and one of the most crucial factors to take into account when developing a successful online video strategy.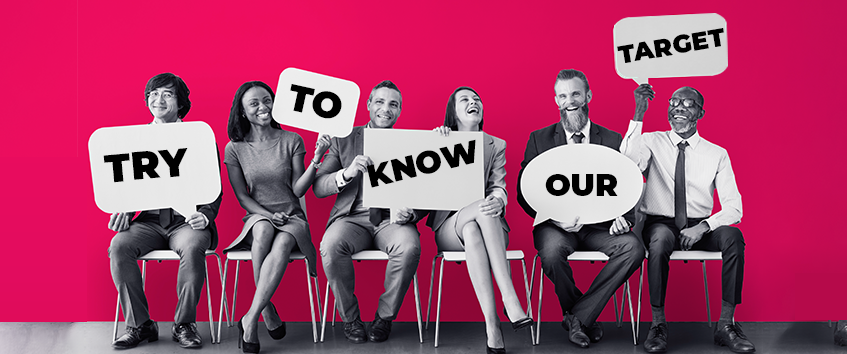 Make sure we are communicating with your audience in the appropriate tone of voice and message to take advantage of video's potential to engage them. Before releasing our video, it's crucial to spend time obtaining customer insights because these insights will determine the kind of videos we create and how much we will spend on their production.
Determine the type of video we wish to present- Online users like watching a variety of videos, from in-depth films to fast TikTok clips. On practically every social media site videos receive higher engagement than text or image posts, making them one of the most effective ways to promote our content. More consumers than ever before are watching videos.Now the common video categories are;-
Commercial Videos
Social media stories
Animation Videos
AR/VR Videos
Product/Explainer Videos
Vlogs
Testimonials & Interviews
Live Videos
Maintain a sensible spending plan and timeline- Turn our video into a more compact, efficient and affordable version of our purpose. Although a video requires fewer resources to be successful, creating it can still be a time-consuming and expensive process. With proper planning and project management, we can save time and money.
Creating a timesheet is essential to have an accurate understanding about the mediums we used and the number of videos. Through that, the cost of this video marketing can be clearly known. Each step of the process should have a clear time frame and any delays should be expected. Even a simple video production requires the skills of many diverse people. To ensure we can still produce our video on schedule when faced with unexpected difficulties and adjustments.
Importance & Types of Marketing Videos
By reaching a larger audience and leaving a more lasting impact, video marketing can aid in increasing brand awareness. Videos may demonstrate the values and personality of your company, helping customers relate to it more deeply. Video marketing educates your audience effectively and helps increase engagement on social and digital channels. When we take a look at the current statistics on video marketing, we might be surprised.
The most crucial factor in choosing the kinds of videos we should produce is that they serve their intended goal. They must be pertinent to our objectives and meet our target. Understanding the different types of videos can help us to understand how video marketing functions in the modern world.
Commercial Videos
A commercial video is a type of short-form advertisement that is broadcast on television, streaming services, social media sites, and other digital channels. Great commercial videos, which should be no longer than 30 seconds, effectively bring in potential clients by promoting a business's goals, goods, or services.
Social media stories
Social media Story is a full-screen, vertical image or video that is uploaded to our social media page and is viewable there for 24 hours. Filters and effects are optional. Our friends and followers can no longer access it after that period of time has passed.
Mostly mobile devices can be used to create and watch Stories. These transient messages are known by many names on various platforms, despite the fact that Stories is a commonly recognised name which is made popular by Facebook and Instagram Stories.
Animation Videos
A video that uses visuals, motion graphics, drawings, and art to enhance and convey a story, topic, method, and/or idea is called an animated video.
Many people identify animated videos with made-up aspects that help tell a realistic story, but animated videos have many other uses as well. Our content will undoubtedly come to life in a new way whether we choose to make our entire video animated or just employ a few animated parts. Animated videos, according to science, promise fruitful results. We can animate to our heart's content and yet train and educate efficiently because the mind doesn't distinguish between memory, actuality, and fantasy.
AR/VR Videos
Virtual and augmented reality (AR and VR, respectively) connect the digital and physical worlds. They give us the chance to absorb knowledge and stuff visually, much like we do when we see the outside world.
Using computer graphics and objects, augmented reality simulates the actual world. While overlaying visuals over the user's view of the real world, an AR headset enables the user to still see their surroundings. The visuals respond to head movements as though they were real objects.
An immersive world created by a computer is a feature of virtual reality. To adapt the computer images and audio to the viewer's motions, VR utilizes head-mounted displays with sensors. The graphics will adjust when a spectator moves their head. A convincing, interactive world for the user can be made with VR technology.
Product/Explainer Videos
A short-form video that highlights a company's product, service, or business idea in an effective and appealing way is known as an explainer video. These videos are typically used for marketing or sales objectives. Explainer videos are typically hosted by businesses on their landing pages or displayed on the homepage of their websites.
Vlogs
A video blog is referred to as a vlog. The goal of a vlogger is to produce interesting films about topics like current events, societal issues, or comedic relief. In marketing, vlogs frequently feature a good or service related to the organization supporting the vlog project. It can even serve as a way to share your artistic process or provide a tutorial guide on a creative practice or topic.
Testimonials & Interviews
When a video testimonial includes the right content, it is the act of one customer sharing the most important details of a product or service with another customer. Customer testimonials are a valuable way to build trust in our brand. To a potential customer, a testimonial is similar to a personal recommendation for a product or service. The power of a video testimonial goes beyond the idea of combining one effective marketing technique with another.
By presenting in-depth discussions on pertinent subjects with the most influential or esteemed individuals of the community, interviews also aid in the development of authority and credibility within our business or brand.
Live Videos
Live video offers visitors a unique, insider's perspective of our business. Additionally, lengthier streams and greater engagement rates of live videos are its advantages. The majority of online surveys show that more individuals view live streams than regular videos each year. Live-streamed interviews, seminars, and events foster viewer engagement by encouraging them to ask questions and actively participate.
Importance of short videos in marketing
It is an evident fact that short videos are fast gaining popularity all over the world in the current era of digital marketing. Today's consumers adore videos and frequently favor them over all other forms of information. In response to this choice and the resulting demand, brands are also paying attention and acting. Particularly, on the most widely used social media platforms, video marketing is growing and reaching more customers than ever before.
The emergence of short-form videos is responsible for this effect. In general, a short-form video is any video that has less time duration. The ideal time for a short-form video is between 30 and 60 seconds, while the exact length varies based on the platform we are utilizing. Getting consumer's attention is getting harder as their attention spans get shorter and shorter. Short-form content can be useful in this situation.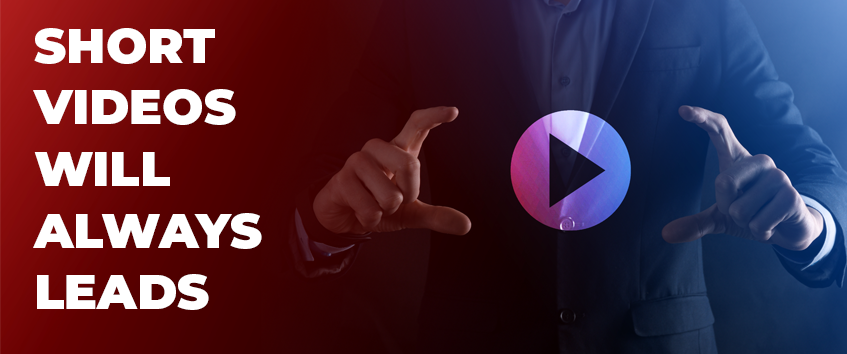 Benefits of Short Videos
Videos that are short give individuals a way to swiftly swallow information. When executed properly, they can aid in brand identity development and increase conversion rates. The primary reasons why short videos find success are:- the attention span of people are limited, their little time commitment for production is limited, now people favor quality over quantity, they have syncing with various social media networks and these short videos are ideal for people who are constantly on the move.
Short-form videos have a number of advantages too, including the following:-
Encourages Greater Engagement
Short-form videos can encourage greater audience interaction, especially among the younger generations that prioritize video over all other types of content. Videos are frequently shared on social media, and if we leave room for comments and criticism, our business and customers may become more engaged.
Achieves Memorable Content
Short-form content is simpler to read and remember since it cuts out unnecessary filler that doesn't advance the subject or concept of the film. As a result, it has a greater impact and lasting memory on our intended audience.
Ranks High on Google
Videos help our SEO by retaining visitor's attention for a longer period of time and keeping them on the platform, which can result in higher ranks on Google.
Boosts Email Open Rates
Including short-form video content in our email marketing campaign can significantly increase email open rates. For optimum results, make sure the term "video" appears in our email subject line.
Increases our Visibility to our Target Audience
Consumer's attention spans are getting shorter as a result of the constant onslaught of visual content competing for their focus. We may outperform the competition and engage more of our target audience by utilizing the strengths and allure of short-form content.
It's Time to Start!
Now most of the brands and businesses have a special potential because of the expansion of video marketing. Consumers today expect companies of all sizes and across all industries to engage with them through video as they continue to choose video over other types of content. Video content has become a top priority for platforms, leading to advancements in video features on smartphones and tablets. To remain competitive, we must utilize this fantastic marketing tool to its fullest potential. You will lose more clients the longer you wait.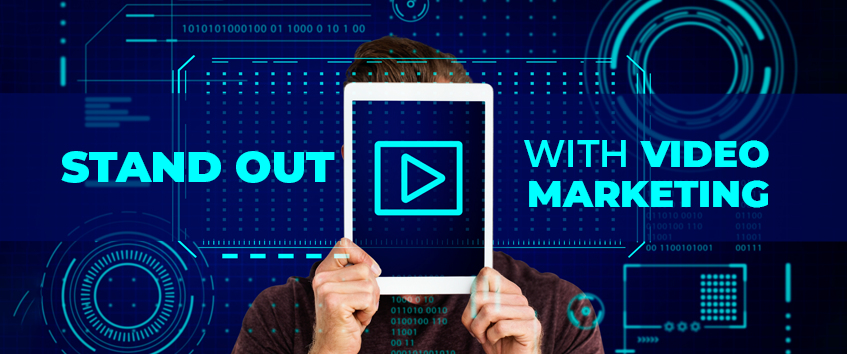 So why are you still waiting?
Experience the impact of short-form videos with Monolith.
Reference:
8 Video Marketing Trends You Need To Know for 2023 – Marketing Insider Group 
https://www.forbes.com/sites/theyec/2020/07/27/build-a-trusted-brand-through-video-testimonials/#:~:text=A%20written%20testimonial%20provides%20a,more%20credible%2C%20engaging%20and%20authentic.
https://nealschaffer.com/short-form-video/