Digital Marketing – Untapped Digital India
December 26, 2020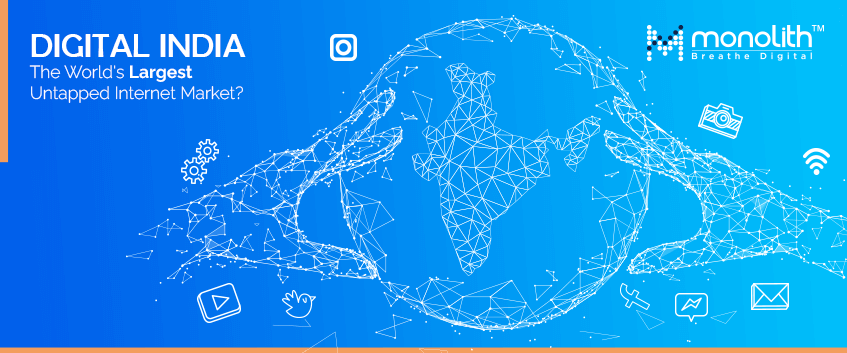 India continues to be a big draw for the world digital industry and continues to be the second-largest internet market in the world after China. What makes India irresistible and futuristic to western and other corporate industry giants is that India happens to hold the largest untouched internet market in the globe. With a 1.37bn population and close to 900 million people without internet connectivity, India is the world's biggest untapped digital market.
As one of the fastest-growing markets for digital consumers and, with over 560 million internet subscribers in 2018 alone, second only to China, India established itself as a major presence in the world's digital economy. According to recent trends and studies, it is estimated that by 2023 there will be a massive 40% surge in the number of internet users in the Indian market.
The rapid growth of the Indian digital ecosystem propelled by the efforts of government and private sector bodies is also expected to bring more job opportunities and exponential financial growth to the country's GDP. It is expected that the rapidly flourishing digital economy could create 60 million to 65 million jobs in India by the year 2025.
Digital Divide
The decreasing cost and increasing availability of smart phones and high-speed internet connectivity had a really positive impact on bridging the rural & urban digital divide.
According to the IAMAI-Nielsen report, 2019 saw a huge development in Internet usage as the rural users (277 million) outnumbered urban areas (227 million) by 10 percent, thereby eliminating the digital divide that had existed earlier by a great margin.
Even though there is staggering growth in rural internet users, close to 70% of the rural population still do not have access to the internet. The growth only indicates the rise in basic telecommunication facilities, and it is reported that rural India is suffering from information poverty, digital gender divide, regional divide, and overall digital illiteracy.
When compared to state level, Delhi reported the most internet penetration and retains its top spot while Mumbai with 13 million users reported as the highest internet populated among metro cities. While Himachal Pradesh leads with highest number of internet access in both, rural and urban areas, Bihar, Uttar Pradesh, Jammu & Kashmir, Madhya Pradesh, and West Bengal reported the least number of internet subscribers. Overall, Kerala reported the most stable numbers where the difference between rural and urban areas is the least.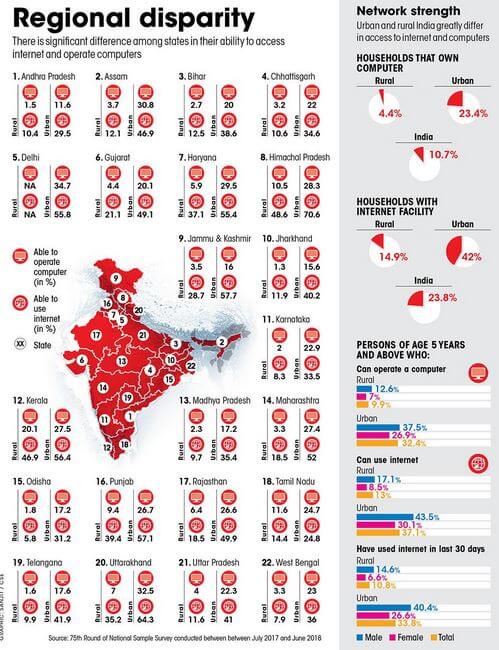 According to GSMA's detailed mobile gender gap report in 2020, only 21% of women in India have access to mobile internet while 42% of men are mobile internet users. The report also points out that only 63% of women population owns a mobile device in the country while 79% men enjoy the luxury of owning a phone. The report summarizes that India has one of the highest gender gap in access to technology in the world.
The Rise of Telecom Companies – Reliance JIO
India's explosive internet growth has been driven by the rise of Reliance Jio and its inexpensive mobile data plans. The mobile internet market grew new users by 18% since 2016 riding on the data revolution influenced by Jio. According to Mary Meeker's Internet Trends Report, India now have the cheapest average 4G rates in the world, standing at $0.26 per 1GB, which also triggered a massive 4G penetration (88%).
It was reported that Reliance Jio Platforms had raised more than $15.7 billion since April 2020 from 12 high-profile investors as an effort to digitize India and to penetrate into more rural areas.
The e-commerce giant, Amazon has invested an additional $1 billion, totaling the company's overall commitment to a staggering $6.5 billion. Besides, Facebook made a $5.7 billion investment in Reliance Jio Platforms earlier this year to digitize 60 million stores in the country.
While Mumbai, the most urbanized city in the country, enjoys the highest Internet population with 13 million users, Delhi, Bengaluru, Kolkata, and Chennai follows with 11.3 million, 6.6 million, 6.2 million, and 6 million internet users respectively. Compared to all other Indian states, Jharkhand and Bihar become India's fastest-growing internet states last year with 48% and 36% growth in internet population.
IAMAI-Nielsen report states that,
"With cheaper availability of data plans across operators now, 4G has become the most preferred choice of connectivity."
Thanks to Jio, Eastern India witnessed a big 24% increase in its internet population in 2019 alone. While telecom giants like Jio and Airtel will play a significant role in cultivating India's Internet population, the public initiatives like the National Digital Communication Policy are expected to go hand-in-hand to expand India's digital footprint, and propel the Indian economy to $1 trillion.
Digital India – "Make in India"
During the past few years, the Indian government had introduced several initiatives to accelerate the digital growth that could benefit the country's economy and to help small and micro manufacturers grow and create jobs.
"Make in India" program, launched in 2014, called for "new-age skills" and similar projects like Broadband highway, Universal mobile connectivity, Public internet access, E-governance, E-Kranti—electronic delivery of services, Aadhaar, Direct Benefit Transfer, Common Services Centres, DigiLocker, mobile-based UMANG services, etc, were introduced during the past few years to transform how Indians communicate, work, save, and spend time.
Since the world is reeling from the effects of the pandemic, which has accelerated India's digital reset and further contributed to the spread of the use of technology in everyday aspects of life.
According to a survey conducted by Business Today, Digital India has seen an increased 12% mobile consumption. Whereas, social media giants like WhatsApp, Facebook, Instagram, etc. saw a spike of a massive 87% in usage.
Reports from the Reserve Bank of India (RBI) suggest that India is now clocking a record digital transaction of around 100 million a day, which is about as five-times as the transactions done in 2016.
As India is expected to hit the magical number of 650 million internet users in 2020, Google earlier this year has announced a multibillion investment deal ($10 billion) to accelerate India's transition into a digital economy for over the next five to seven years.
Jio in July 2020 has announced that a complete 5G solution designed and developed through homegrown technologies are ready for trials as soon as the 5G spectrum is available in the country, which will eventually be ready for field deployment from next year onwards.
The number of internet users in India increased by 128 million to 687.6 million by January 2020, which is a 23% increase and 50% internet penetration. The number of users in social media platforms also witnessed an increase of 130 million between April 2019 and January 2020 to a total of 400 million users.
Although it was reported that there were 1.06 billion mobile connections in India, that number slightly decreased by -1.4% or 15 million users in a year margin. The survey states that 78% of the total Indian population now own mobile connectivity. The Digital India program has seen an impressive upward growth achieving several milestones in the past five years.
Change in Consumer Behavior
Today's consumers are information-rich, quickly adapting, socially empowered, tech-savvy, and busy. Technology is quickly adapting to changing consumer behavior and has given rise to unprecedented opportunities technologically, industrially, and economically.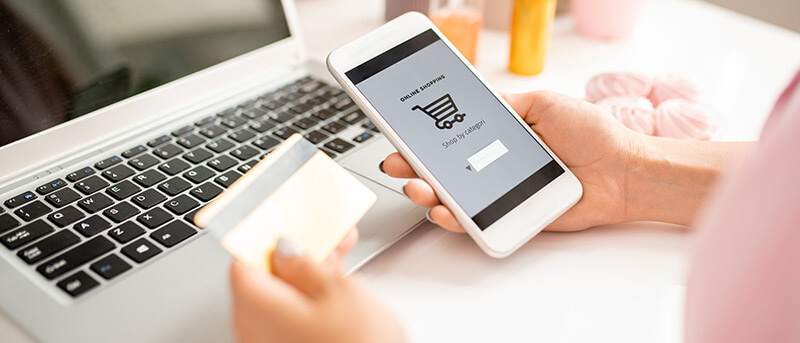 COVID-19 is changing how consumers behave across all spheres of life, and for consumers, the internet has become their main-channel to work, socialize, entertain, shop, and explore the world.
The changes and behavioral shift this pandemic has brought among consumers towards online shopping and D2C brands are nothing but enormous. According to a recent McKinsey report, Consumers are shifting to online and digital solutions at a staggering rate, and E-commerce will become the new normal.
The recent consumer sentiment research published by Capgemini's suggests that appetite for online shopping among Indian consumers, especially the teenage population is estimated to jump from 46% to 64% over the coming months.
As per a BCG report, there's a $750 billion business opportunity in Indian e-commerce retail which is expected to grow into a $1 trillion market by the year 2025.
It was also reported that consumers are showing a lack of trust and brand loyalty due to the pandemic situation, and this new behavior has given independent labels and new faces in the industry a much-needed boost to push their brands and products.
A recent survey released by Adobe states that during the lockdown, 58% of consumers increased their online shopping frequency. Groceries, home deliveries, online businesses and media purchase frequency have witnessed a drastic increase in sales as a result.
The survey report also shows that local retail and online retailers have amassed support from consumers during the COVID pandemic, with 88% of Indian consumers preferring to support small businesses over cooperates and national retailers.
The Rise of a Digital Planet & Coronavirus
The future is digital, and it is clearer than ever. The Indian online retail market witnessed a 100% increase in sales since the pandemic has started. Businesses and the number of regular online shoppers are expected to reach over 200 million by the year 2025.
There is a new digital trend every day as the behavior of the consumer changes. The studies have all shown that during and post-COVID-19, the high ROI generating tools and digital channels, including SEO, programmatic advertising, and conversational marketing, are going to transform into the most valuable assets and will open doors for incredible more investment opportunities.
As US-China relations are going through a rocky situation, many multi-billion industries and quickly transforming markets are likely to shift to India soon.
As the fear for corona and the risk of infection is still rising, even people who are unaware of the latest market trends and technologies are forced to familiarize themselves with e-commerce and similar digital services. And, as people started to realize the ease of e-commerce and online businesses, brands have begun shifting their tactics to build a new base to provide an enriching experience for customers.
The Coronavirus pandemic has acted as a catalyst for the 'Digital India' initiative, accelerating the growth of India's digital economy and the transition to online platforms in a much faster way than what it would've taken normally.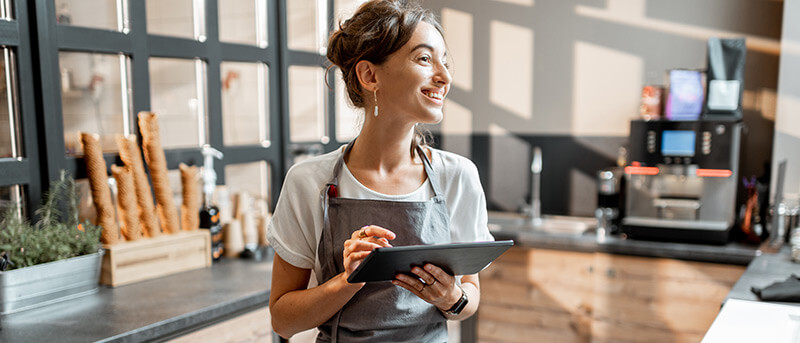 The benefits of going digital are not a secret anymore. Businesses found new ways to survive even during these uncertain times as companies had started to exploit the internet to stay connected with the customers.
As India is pushing "Digital India" in every aspect of life, a data-oriented approach is the best way to identify and define your target audience. And, for businesses that are both large scale and small scale, now is the time to focus on expanding your reach and bringing new strategies to your digital campaigns, which will accelerate digital transformation.
Brands are adapting to the changes and are expanding their presence on digital platforms to stay relevant and to build long-term trust in the customers to facilitate loyalty and success after the crisis is averted.
The past years saw a wave of new-age technology sweeping the Indian markets as India is considered to hold the potential to lead the fourth industrial revolution. Furthermore, if the recent developments are anything to go by, India is on the verge of becoming a force to reckon within the digital space. As the accessibility to cheap, faster internet connectivity and mobile devices has improved, people are upgrading their lifestyles through technology at a much faster rate than anyone would've expected.
Also refer similar topic Why Digital Marketing.